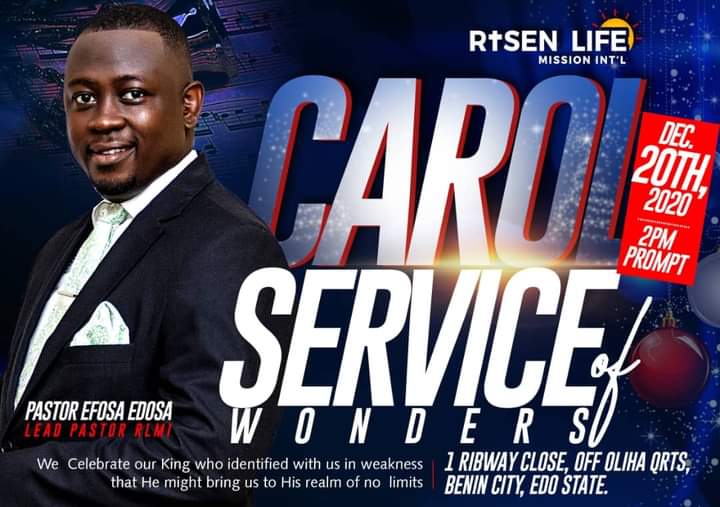 Carol Service of Wonders 2020
Carol Service of wonders 2020.
We gather from all over the country. In awestruck wonder, we listen, dance, rejoice as we gaze on the glory of our Lord and Savior Jesus Christ and find our utmost delight in Him
SOMETHING TO SHOUT ABOUT!!!
Join us as we celebrate God's gracious gift.
It's all about Him and what He has fulfilled for us. With the sacrifice of our lips we exalt and delight ourselves in the work of Christ. The Gift of God to man, forever cherished and worshipped.
The power of God shall be present to heal and miracles shall abound.
It's our season of Signs and Wonders
Don't miss this prophetic meeting.
It's very promising.
Check Design for details.